Challenge
The Inman Square intersection was a complex, seven-way intersection that caused confusion and chaos for anyone passing through it.
Solution
We created the first-of-its-kind peanut-shaped roundabout that streamlines the journey for drivers, cyclists and pedestrians alike.
In Cambridge, Massachusetts, the intersection of Hampshire and Cambridge streets was a busy, seven-way diagonal intersection that was stressful for everyone moving through it.
While there was not enough space for a traditional roundabout, KAI Boston designed a new solution using a pair of mini roundabouts that connect in the middle — the resulting peanut-shape is why it's been coined a "peanutabout."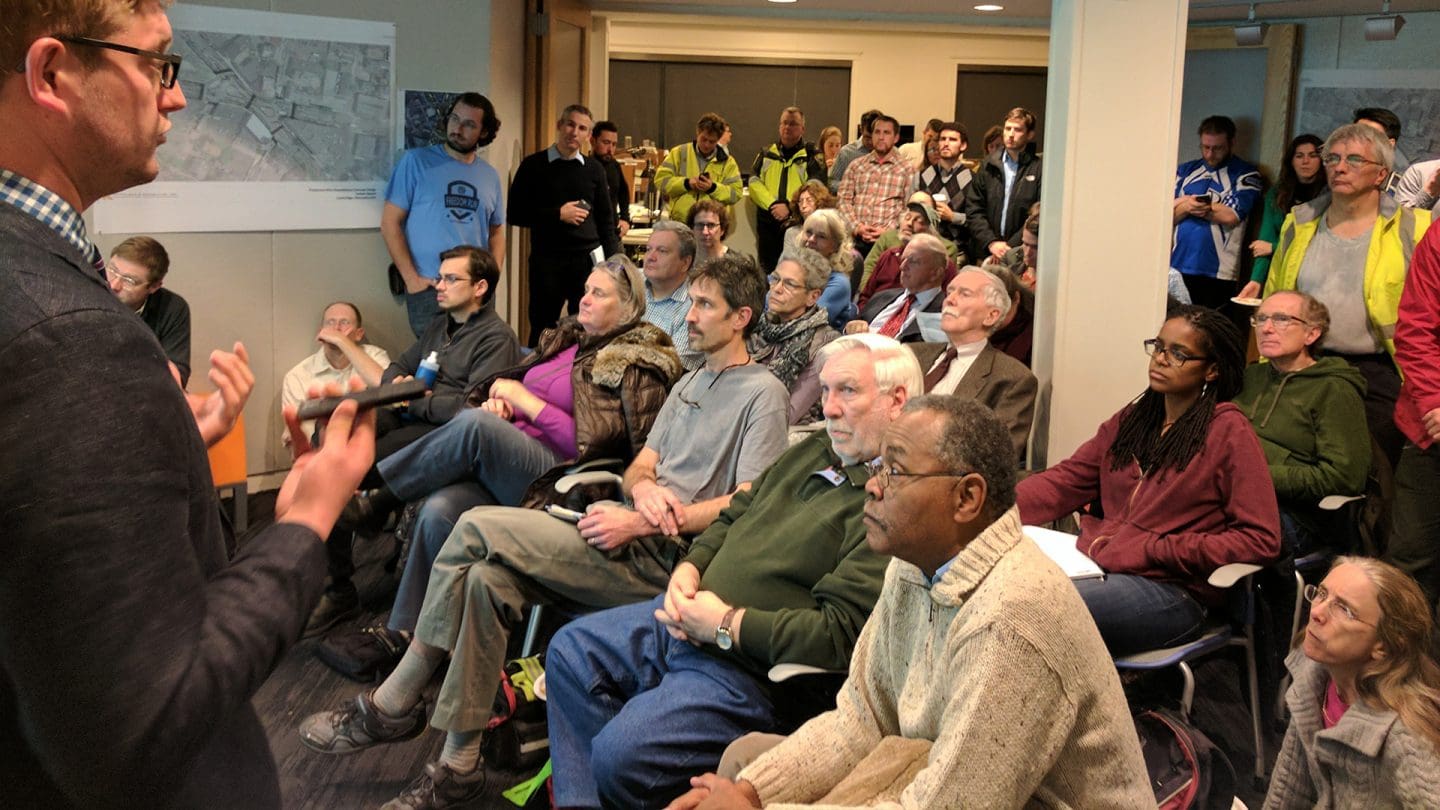 The Outcome
Less stress for everyone
By creating an elongated roundabout, we turned sharp corners into smooth turns to create a more comfortable design for everyone. With bike lanes along the perimeter and raised crosswalks, cyclists and pedestrians have safer, designated routes that are more visible to drivers. Emergency vehicles, large trucks and buses are able to easily travel through each mini roundabout by driving over truck aprons and a smaller central island.
For Cyclists:
Inspired by learnings from Scandinavia, Denmark and The Netherlands, we designed a protected bike lane on the outside of the roundabout.
For Trucks:
We designed a flex space for trucks. Using bumps in the road that only larger vehicles can cross, we created a space for trucks when the need to take advantage of smoother turns.
For Pedestrians:
Raised crosswalks help give pedestrians priority as they cross the intersection. Like with bikes, pedestrians only intersect with vehicles for short periods of time and at a few points.
For Residents:
Through smart, urban design that avoids sprawl, we help create more space for things like cafes and public seating.
For the city:
It puts Cambridge on the map as an urban design innovator by developing the first roundabout with protected bike lanes in  the nation.